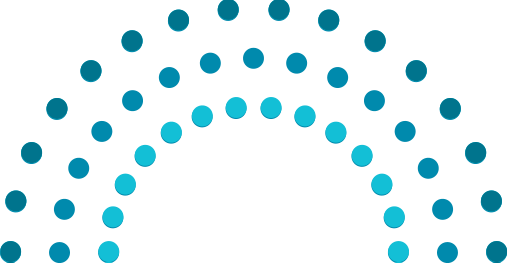 We are a nearshore partner located in Colombia, Argentina, Dominican Republican, Honduras, Guatemala and Mexico.
We are located in countries that have qualified candidates and cost of living is lower than in other countries, especially compared to the US, Canada, and most EU countries. With cultural similarities to the US, Latin American people are focused on customer service and human warmth.
Our candidates are recognized for being hard workers, resourceful, creative, committed to their jobs and joyful.
Our candidates are recognized for being hard workers, resourceful, creative, committed to their jobs and joyful. They are flexible and forward thinking, having a diverse age range brings mutual learning between colleagues and a balance between experience and fresh ideas.
100% remote and 100% time dedicated to your Company, increasing performance and productivity. They are familiar with the Internet, electronic devices and technological trends that are renewed year after year.
Some of the best universities from LATAM are located in Colombia & Argentina (Universidad de Buenos Aires, UBA (Arg), Universidad Nacional Autónoma de México, UNAM, Tecnológico de Monterrey (México), Universidad de los Andes (Col), Universidad Nacional de Colombia (Col) and Pontificia Universidad Católica de Argentina (Arg).
At Solvo, we have talented teams spread across multiple cities and countries. We are committed to working closely with our clients to develop customized solutions that meet their specific needs.
Our talented Soulvers in Latin America are here to help.
Onboarding (When you become a Soulver):
Great salaries, 2 days off and a permanent contract.

Half-day off on your birthday, flexible hours, one day of home-office per week, Workation (work while on vacation) and more. *These can vary depending on their account or department at Solvo.

Our Soulvers have the possibility to reinforce their knowledge in English and study Excel, Leadership, power BI and more at Solvo University. And after 3 months in the company, they can share Excel and English classes with their relatives.
Activities on site: Freaky Fridays, active pauses, celebrations for holidays like Christmas, New years eve, independence of each country among others, and special dates, such as Friends day in Argentina, Halloween, Valentines and much more! 
Recognition programs: Solvo Superstars & Guardianes de la cultura, two programs with one goal: showing the Wolfpack the qualities of a great Soulver. 

Discounts in bookstores, restaurants, glasses stores, gym membership, partnerships with credit organizations, discounts in hotels, fully covered funeral services and more.

We have a line to support Soulvers who need therapy.

Endless coffee, tea and mate (in Argentina), in all our sites.